We're doing our best to help everyone show their appreciation for the essential workers in our local community.
To do this, we're keeping our prices the lowest that we possibly can. Any donations are also accepted and will be forwarded to our local foodbank. Please contact us for orders or questions. We're looking forward to helping however we can!
Thank You Frontline Workers and Volunteers!
Click on a button below to contact us and arrange your order.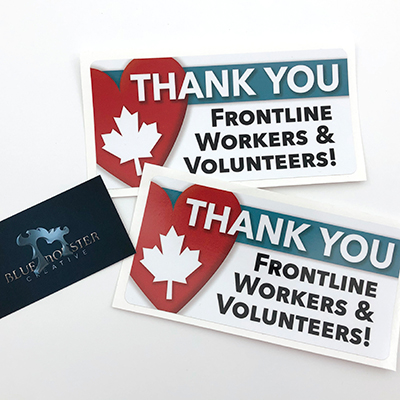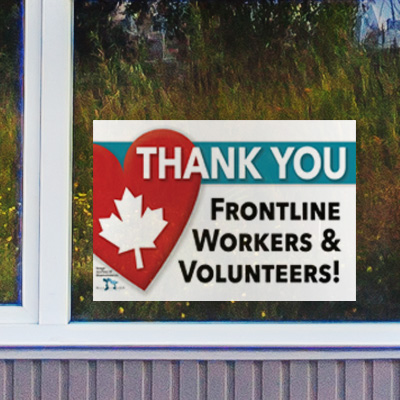 Step stake (or grommets) included. FREE delivery to Sarnia area or pickup in Corunna.
UV laminated. Can be delivered for FREE with sign purchase, or pickup in Corunna
Download a free print that you can place in a window to show your support.
FREE. Donations are welcome.
NOTE: After placing your order, we will contact you with the steps to complete your payment. During the pandemic, we prefer e-transfer. Cash payments can also be accepted.
All images are Copyright © 2020 Blue Monster Creative. The free print is for personal use only and shall not be used for commercial purposes outside of Blue Monster Creative.